---
Eye of the Tiger Daily News Broadcast
---
School Day Pictures will be
taken on September 26th.
This is only for 9th -11th grades.
Senior Portraits will be taken on
September 27th and 28th.
This is only for the Seniors who are not
taking portraits at U Rock Photography's Studio.

---
2018 Yearbooks have arrived!
If you purchased a yearbook you may
pick it up in Room 211 - Between classes only!
2018 Graduates may pick up
yearbooks in the main office.
---
Volleyball - @ Desoto Central


September 18th, 5:00 pm

---
Swim Meet @ Tunica Aquatic Center
Thursday September 20th, 5:30 pm

Desoto County Meet
---
Football Game @ Tupelo

Friday, September 21st @ 7:00 pm

Mardi Gras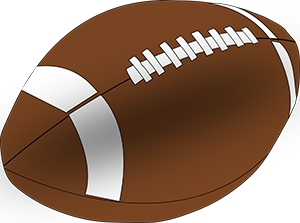 SUPPORT YOUR TIGERS!
---
Cross Country Meet @ New Albany
Saturday, September 22nd
---
Homecoming Week
"Untamed Tiger Pride"
October 9th-12th
Homecoming Parade will be on
October 11th @ 6:30
Spirit Days
Tuesday - Country vs Country Club
Wednesday - Baby vs Elderly
Thursday - Rockers vs Rappers
Friday - "Glo Home Jags"
Homecoming Dance immediately
following the game in the gym.
---
---
HHS Counselors and students touring Rhodes College
---
---
1. Click the link above to start.
2. Click the make a payment button.
3. Search the name of the school you wish to pay. The options are school specific.
4. Click the blue button to go to the payment page.
5. Users have the option to register and activate their account, or make a quick payment. The quick pay option will require an account number and payment category.
6. For new student registration, the account number is the student's MSIS number. If the MSIS number is unavailable, the student can register using first and last name.
7. Once logged into the site, users can make payments by selecting the preset payment categories. The payment categories are defined by the school Revopay administrator.
---
2018-2019 Test Dates (National)

| Test Date | Registration Deadline | (Late Fee Required) |
| --- | --- | --- |
| September 8, 2018** | August 12, 2018 | August 13-26, 2018 |
| October 27, 2018 | September 28, 2018 | September 29-October 14, 2018 |
| December 8, 2018 | November 2, 2018 | November 3-19, 2018 |
| February 9, 2019* | January 11, 2019 | January 12-18, 2019 |
| April 13, 2019 | March 8, 2019 | March 9-25, 2019 |
| June 8, 2019 | May 3, 2019 | May 4-20, 2019 |
| July 13, 2019* | June 14, 2019 | June 15-24, 2019 |
---
Please sign up for the TESTING Remind 101:
Text @hhstesti to 81010
---