---
Eye of the Tiger Daily News Broadcast
---
Seniors, if you have not had your portrait
taken for the yearbook you need to
call URock Photography
IMMEDIATELY to schedule an appointment.
901-521-8181
You must have your portrait taken
before Thanksgiving Break
---
Football Game @ Home vs Oxford

Friday, October 26th @ 7:00 pm

SENIOR NIGHT

The football game will be
live streamed by fnutl.com, sponsored
by Wendy's and Malone Roofing.
Our Student Section needs to SHOW OUT!
We need signs, confetti poppers, chants, balloons, and SPIRITED STUDENTS!
Dress up & spread the word.
Storm the field after the game! #lasthomegame
Black and Gold Theme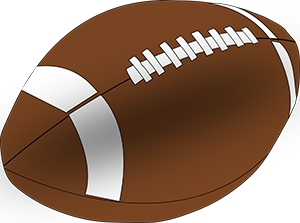 SUPPORT YOUR TIGERS!
---
State Swim Meet @ Tupelo
Saturday, October 27th



Go Tiger Sharks!
---
State Cross Country Meet @ Mississippi College


November 3rd

---
---
Student Ambassadors at Bridge Builders in
Memphis for leadership training.
---
---
1. Click the link above to start.
2. Click the make a payment button.
3. Search the name of the school you wish to pay. The options are school specific.
4. Click the blue button to go to the payment page.
5. Users have the option to register and activate their account, or make a quick payment. The quick pay option will require an account number and payment category.
6. For new student registration, the account number is the student's MSIS number. If the MSIS number is unavailable, the student can register using first and last name.
7. Once logged into the site, users can make payments by selecting the preset payment categories. The payment categories are defined by the school Revopay administrator.
---
2018-2019 Test Dates (National)

| Test Date | Registration Deadline | (Late Fee Required) |
| --- | --- | --- |
| September 8, 2018** | August 12, 2018 | August 13-26, 2018 |
| October 27, 2018 | September 28, 2018 | September 29-October 14, 2018 |
| December 8, 2018 | November 2, 2018 | November 3-19, 2018 |
| February 9, 2019* | January 11, 2019 | January 12-18, 2019 |
| April 13, 2019 | March 8, 2019 | March 9-25, 2019 |
| June 8, 2019 | May 3, 2019 | May 4-20, 2019 |
| July 13, 2019* | June 14, 2019 | June 15-24, 2019 |
---
Please sign up for the TESTING Remind 101:
Text @hhstesti to 81010
---