---
Eye of the Tiger Daily News Broadcast


---
Exam Schedule
Friday, December 14th - 3rd and 4th Blocks
Monday, December 17th - 1st and 2nd Blocks

Tuesday, December 18th - Make-ups
All exams will be at the regular class time.
---
Soccer @ Lewisburg
December 17
th, 5:00 pm

Soccer @ Desoto Central
December 18th, 5:00 pm
---
Basketball @ South Panola
December 14th @ 4:00 pm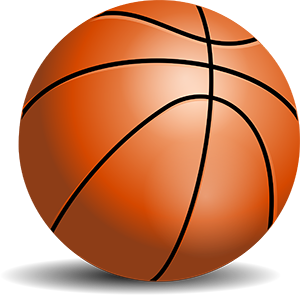 Basketball vs Lake Cormorant @ Home
December 18th @ 4:00 pm
---
Hernando High School Chess Team
DISTRICT CHAMPS!
Bailey Terrell won 2nd Place Individual
Congratulations!
---
Hernando High School
Marching Band
6A STATE CHAMPIONS



Congratulations!
---
Cross Country State Meet Results
Katelyn Cartwright is the
GIRLS STATE CHAMPION in

cross country for the 2nd year!
The girls team finished as state runner-up
and the boys team finished 5th in the state.
Way to Go Tigers!
---
State Swim Meet Results
Nic Thornton is your 5A-6A STATE CHAMPION
in the 50 Free and 100 Freestyle Events!
The Boy's 200 Free Relay took 4th in the state and the Girl's Relay qualified for state!
Way to Go Tiger Sharks!
---
---
Student Ambassadors at Bridge Builders in
Memphis for leadership training.
---
---
1. Click the link above to start.
2. Click the make a payment button.
3. Search the name of the school you wish to pay. The options are school specific.
4. Click the blue button to go to the payment page.
5. Users have the option to register and activate their account, or make a quick payment. The quick pay option will require an account number and payment category.
6. For new student registration, the account number is the student's MSIS number. If the MSIS number is unavailable, the student can register using first and last name.
7. Once logged into the site, users can make payments by selecting the preset payment categories. The payment categories are defined by the school Revopay administrator.
---
2018-2019 Test Dates (National)

| Test Date | Registration Deadline | (Late Fee Required) |
| --- | --- | --- |
| September 8, 2018** | August 12, 2018 | August 13-26, 2018 |
| October 27, 2018 | September 28, 2018 | September 29-October 14, 2018 |
| December 8, 2018 | November 2, 2018 | November 3-19, 2018 |
| February 9, 2019* | January 11, 2019 | January 12-18, 2019 |
| April 13, 2019 | March 8, 2019 | March 9-25, 2019 |
| June 8, 2019 | May 3, 2019 | May 4-20, 2019 |
| July 13, 2019* | June 14, 2019 | June 15-24, 2019 |
---
Please sign up for the TESTING Remind 101:
Text @hhstesti to 81010
---